Let DieHard RC boost your private party or corporate/team building event and create a fun environment where everyone feels included. DieHard RC specializes in remote control racing and technical edutainment. Through the use of our "Micro" Racing Programs we utilize the Team Associated 1/28 scale off-road trucks to provide some fast & furious racing. We also have programs that incorporate Drones as well as other remote control products depending on your event needs.

The goal for utilizing team building entertainment is to have employees recognize how the challenges of the team activities and competition relate to the workplace. Team chemistry, identifying strengths and attributes, understanding how to work through obstacles as one, and reflecting on wins makes for fruitful team building.

Take your event to the next level with DieHard RC!

Contact Us Today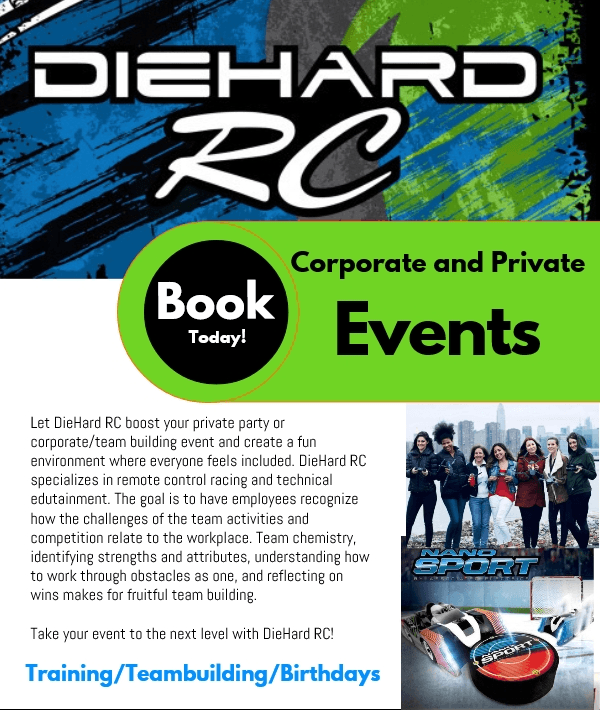 Contact Us for More Information and Pricing.